At SchH this yesterday I had a very distractible dog. No focus at all! It was a bit frustrating, but I got some nice eye contact at 'Fuss' for a moment and put him up for the day. There was a new pup (9 weeks) there, and he just could not seem to get over her. Sigh.
Today however- WOW, did he make up for it! We were at a playground, lots of kids... being kids.
Koenig gave me a beautiful Platz for 3 min, 20-30 feet away. Nice Fuss, great animation... totally made up for my disappointment yesterday! I was really impressed. He can work with crazy kids around, now I've just got to get him to ignore other dogs/handlers.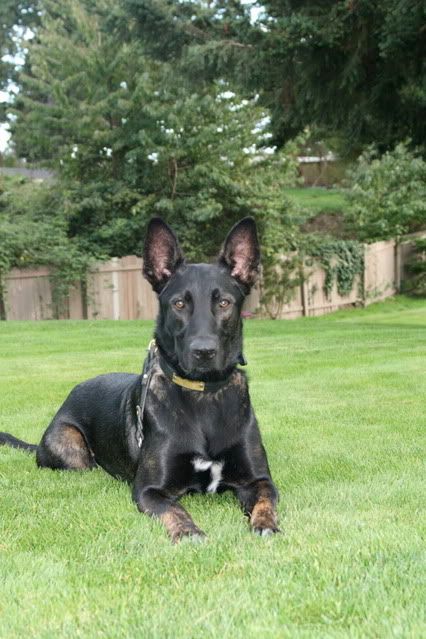 During 'work' tonight.