Please take a look at this dog.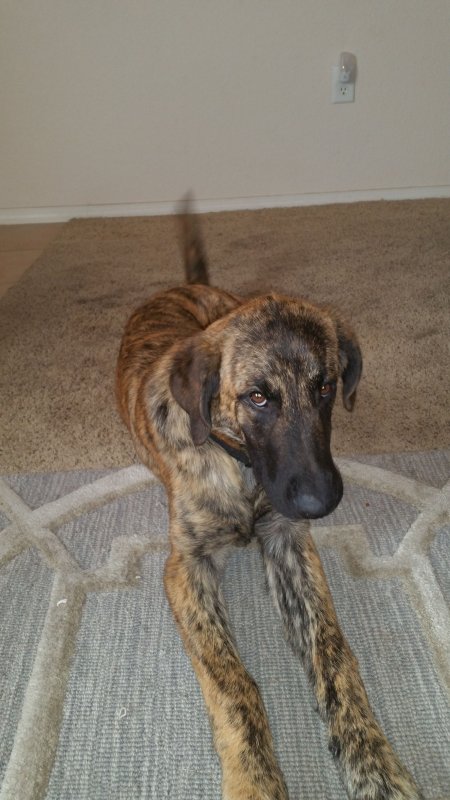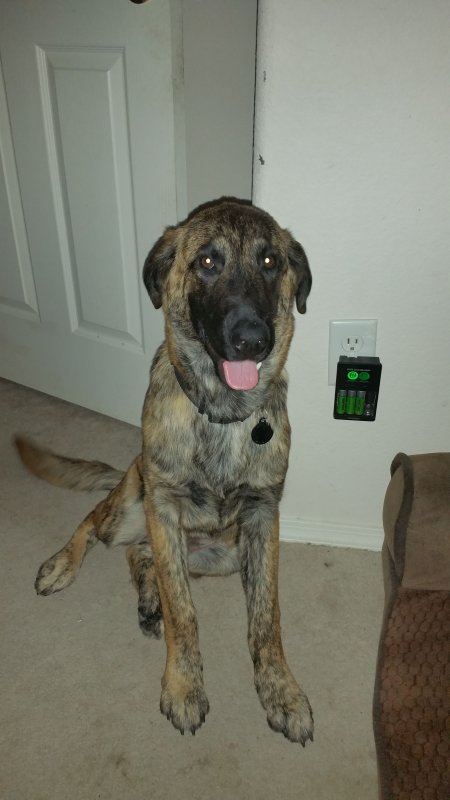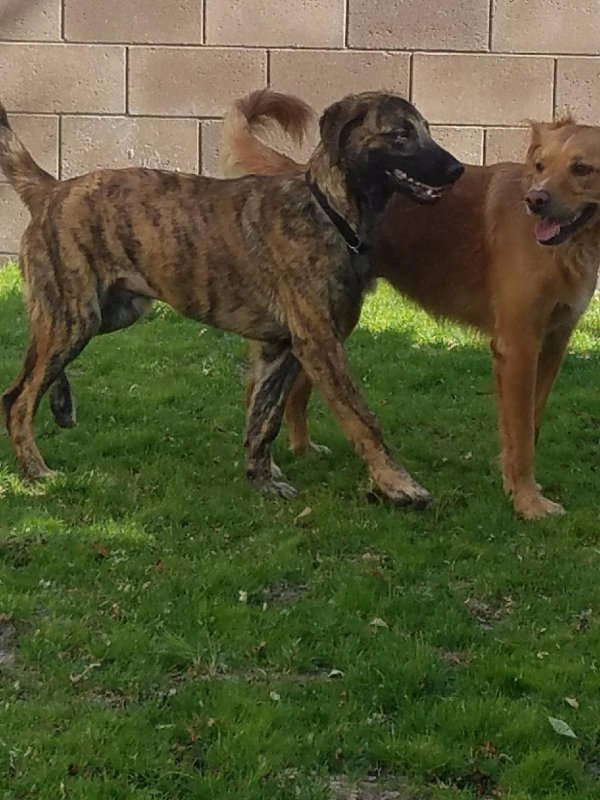 When we took him to the vet he told us that he appeared to be some part of Dutch Shepherd.
I've done a little research and I know that the ears are totally out of whack but his wedged shaped head, teeth, and other things make me wonder.
He's about 6 mos old and weights 46.5 lbs.
Since that initial visit to the vet, I've received many more opinions (everybody's got one) about his breed including:
1. Dutch Shepherd (vet's opinion)
2. Chesapeake Bay Retriever
3. Doberman Pinscher
4. Irish Wolfhound
5. Mastiff
6. Plott Hound
Anyone's opinion will make no difference in just how much we love this dog, we would just like to know how to answer when owners at the dog park ask about him. I would like to give more than
"a Heinz 57
".
Any help would be appreciated.